Adriaan and Nellie come to the U.S

.

Here's a story that Andrew told me* about when his parents crossed the ocean to come to the U.S. Adriaan and Nellie were a very young married couple living in Tholen, Nederlands. They decided to come to the U.S. in, 18xx or so.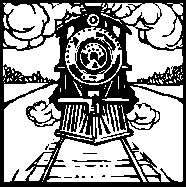 Adriaan was a seaman, so crossing the ocean was no big thing for him, but Nellie, however, was very very seasick. Andrew has no details on how they happened to go to Fond Du Lac. The train, trip to Fond Du Lac proved to be harder on Adriaan than the ocean trip. Apparently motion on a train must be different than when the waves are tossing a ship around. Anyway Adriaan was hospitalized for a while because he was very sick.
When he recovered they moved into a home on Hiqhway 57, about one mile northeast of Adell, somewhere close to Hingham. An amusing incident happened on the train, to Hingham. Each person on the train was given a banana. Well, neither Adriaan, or Nellie ever had heard of, seen, or surely never eaten one of those things before! After sizing the thing up then carefully tasting it, Adriaan said, in Dutch, "Der ist in hacot cucumber", translated would mean, "It must be a cooked cucumber".
John Dees helped them get settled in this new land and in, their new home. John Dees's wife was Nellie's half sister. Willemina (Billie) was born after coming to this country. Another baby, a girl, died right after they arrived here.

*Francis DuBuhr Markwardt, Andrew's second wife is source and author.
Spellings, etc. have been corrected.